The bigger motorsport events like the TT and Manx Grand Prix were back and there was a full schedule of league action in home football, hockey, rugby and cricket.
Other mainstream activities such as athletics, cycling, tennis, netball, table tennis, squash, badminton, bocce, swimming, snooker and darts were all non-stop.
The Isle of Man was well represented at the Commonwealth Games in Birmingham last July, where no medals were won but there were some notable team and individual performances.
Two of the highlights of the games were Lizzie Holden and Becky Storrie, who finished fourth and fifth in the women's time trial.
Numerous Isle of Man swimming records were broken in the pool,
Kim Dean was the first female para-athlete to represent the Isle of Man at the Commonwealth Games and finished eighth in the women's lightweight para-powerlifting event.
Tara Donnelly reached the final in women's gymnastics, eventually finishing 13th.
David Mullarkey broke the Manx 5,000m record with a fine performance on the track while Glen Quayle reached the men's pole vault final.
Unfortunately, one of the biggest talking points of the opening weekend of the Games was Matty Bostock's horrific fall in the qualifying run for the men's scratch race while scouting for a possible medalist.
Just a week earlier, Bocky had comfortably won the Manx International Stage race on home soil.
If you had to pick a single sporting highlight of the year for an Isle of Man competitor, it would undoubtedly be Yasmin Ingham's fantastic performance in winning the World Eventing Championships in Pratoni, Italy on Banzai Du Loir.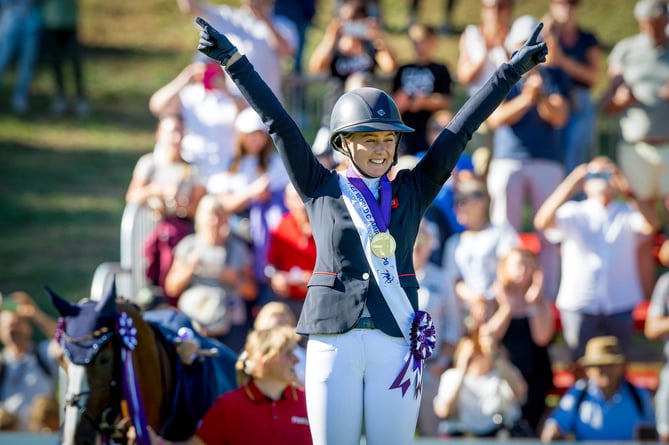 (Photo: FEI/Richard Juilliart )
Her partner, Jamie McCanney, was a member of the four-man British team that had won the World Trophy competition at the International Six Days Enduro in France three weeks earlier.
The different categories are listed in the panel (below) and the closing date for entries is Sunday 29th January, so you have approximately one month to submit your selection(s).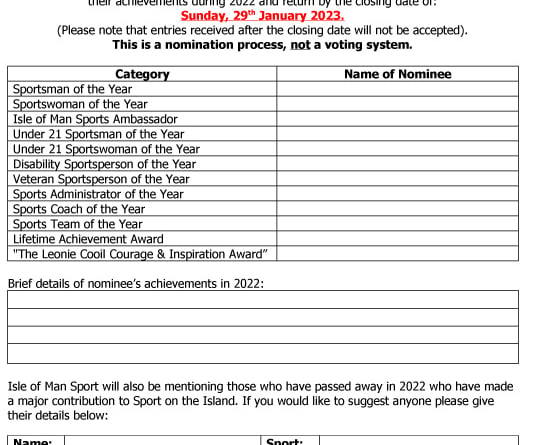 (Isle of Man sport )
A selection process will then follow, with names being shortlisted ahead of the Isle of Man Sports Awards ceremony on Thursday 30 March at Villa Marina's Royal Hall.